China Billionaire With Canal Dream Confronts Biggest Loss of '15
The Chinese billionaire using his personal fortune to help fund a $50 billion Nicaraguan challenger to the Panama Canal has crashed into the bitter reality of equity markets in the world's second-largest economy.
Telecommunications entrepreneur Wang Jing, 42, was one of the world's 200 richest people with $10.2 billion at the peak of the Chinese markets in June, according to theBloomberg Billionaires Index. His net worth has since fallen to $1.1 billion.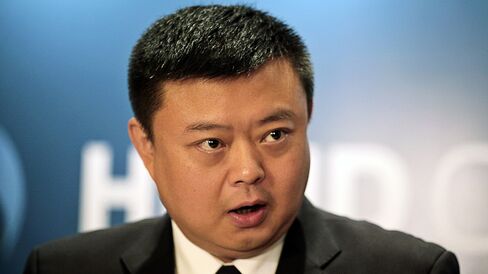 His 84 percent drop so far in 2015 is the worst recorded by the index, which provides a daily ranking of the world's 400 richest people. Ivan Glasenberg, chief executive officer of Baar, Switzerland-based Glencore Plc, had the second-biggest percentage decline, falling 66 percent to $1.8 billion.
Wang owns 35 percent of publicly traded Beijing Xinwei Telecom Technology Group Co., which has tumbled along with China's equity markets. The end of a lockup on 51 percent of its shares on Sept. 10 triggered a further decline that's pushed Xinwei to a 57 percent drop this year. He pledged Xinwei shares valued at $2.4 billion in July that were removed from his net worth calculation.
Click here to read the rest of the story and learn about the positive future for the canal project.